All of this
Only $249.00!!!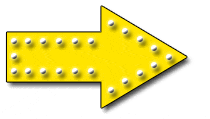 Orlando/Disney at 65% off!




Congratulations! You've been selected to receive our #1 recommended "Insider Vacation Deal"!




*Based on availability, prices subject to change, blackout dates may apply. Offer is valid for one standard room with accommodations for 2 adults and 2 children under the age of 18 only.
**Disney passes are for 2 adults & do not include children

As to Disney artwork,Logos and properties:©Disney

Special ends WEDNESDAY 2/14/07 9:00 pm EST!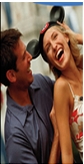 Please call us within the next seconds!


or call TOLL FREE
1-866-433-3792


1.Enter your phone # in the boxes below. 2.Then your phone will ring.
3.Answer and you'll instantly be directed to a live representative! It's that easy!
The call is free. Wait for a representative to answer.


Modem users input a phone # for us to call you other
than the phone # that internet connection is using.




5 days/4 nights staying at the Hilton!
Park Passes included**!
Guaranteed dates!
Good for 2 adults & Kids stay FREE*!
Plus a $3,500 discount
booklet!